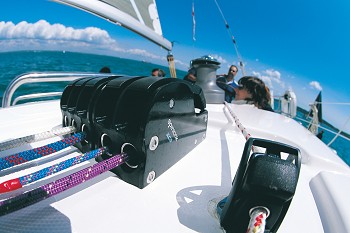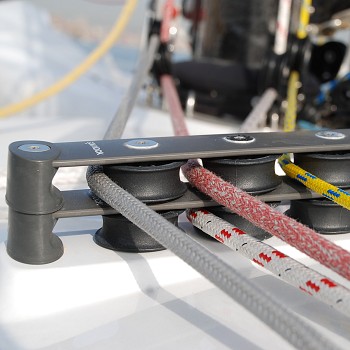 Spinlock总部位于英国素有"游艇故乡"之称的COWES(考斯),超过30年的行业经验,专业生产帆船配件及安全救生用品,以其独特的握绳配件及救生用品,如夹绳器(clutch)、安全绳(safety line)、救生衣(life jacket)等闻名于全球航海界,无论是普通小船还是超级游艇,Spinlock都能满足其配置需求。
为了迎合不断发展的航海市场,Spinlock产品也不断更新换代、创新完善。
Spinlock is an independent and innovative company, widely acknowledged as the world expert in ropeholding. Based in Cowes UK, the "Home of Yachting", Spinlock has over thirty years' experience of designing and manufacturing rope holding equipment for sailing boats from dinghies up to the largest Superyachts.
Spinlock's cleats, clutches and jammers, hold ropes from 2mm to 32mm in diameter and loads up to 12000kgs. The expert skills of our Special Projects Team designers are valued by America's Cup, Volvo Ocean Race and other leading racing teams, Open 60's and Superyacht captains for the originality of their custom rope handling solutions.
The Spinlock Deckware range includes Deckvest, the world leading lifejacket harness. Where there had been no significant technical or aesthetic change for over thirty years, Spinlock developed a completely new and personal harness & lifejacket solution that was attractive and comfortable to wear. Deckvest success, with Spinlock's campaign for the owning and wearing of fully equipped lifejacket harnesses, have encouraged very positive effects for sea safety; power, sail, leisure and commercial. Widely used with Deckvests at the world's top offshore races regattas, other products in Deckware Series include the ZERO high-agility Sportsboat Vests, Performance Safety Lines, Mast harnesses and Impact Protecting Knee Pads.